Explore this Page to Get Details
About Our Classes
Classes
Class Descriptions
Creative Dance will focus on large motor skills development, coordination, musical awareness, and listening skills. Attention will be paid to the development of the natural creativity of a child. This class is 45 minutes and is limited to 8 students.
Students are taught some fundamental Ballet techniques in preparation for the stance and positions of Beginning Ballet. This is a time for creative expression, music appreciation, and connecting the relationship between Dance and Music. This is a 45-minute class limited to 12 students.
Students begin a more formal study of Classical Ballet. Learning the positions of the feet and arms, the basic stance of a properly aligned body, self-discipline, and a love of movement. These are 60-minute classes, and students have the option of taking them once or twice a week. Limited to 15.
This class is designed for students with some previous dance training wishing to continue their studies and improve their skills. Emphasis will be placed on clear and correct execution of the steps, movement quality, and customized instruction. This class meets for 90 minutes, two (or three) days a week.
These classes will provide continued classical training for the more advanced and pre-professional dancers. Special care and sensitivity will be given to each individual to meet every dancer's unique needs. These classes vary from 90-120 minutes, meeting 3 to 4 days a week.
This is a relatively new "level" expressly created for those who would like proper classical ballet training but have too many interests to commit to more than one class per week. This class would be a good complement for gymnasts, skaters, actors, and athletes.
All students will be encouraged to participate in school performances.
This two-week program is a wonderful way for dancers to keep their skills fresh over the summer and for interested new dancers to start strong in the new school year. Please see the tuition page for more enrollment information.
2022-2023 Class Schedule:
2022-2023
BALLET II/III (Thursday, 4:00 pm)
BLUE Leotard, pink tights, pink ballet slippers
BALLET III/IV (Monday, Wednesday, Friday, 5:45 pm)
NAVY Leotard, pink tights, pink ballet slippers, pointe shoes**
BALLET V/VI (Monday, Wednesday, Thursday, Friday):
BLACK Leotard, pink professional tights, pink ballet slippers, pointe shoes**
TIGHTS: CAPEZIO Back-Seamed Professional Mesh Transition Tights, in CLASSICAL PINK
​For BALLET II/III, TH @ 4:00: CAPEZIO Studio Basics Footed Tights in BALLET PINK
**If you are not already en pointe, please wait before purchasing. This is a case-by-case decision based on each dancer's individual strength and readiness.
Please Support Classical Ballet
Arts by Ordering Here
The required dress code items are all available at:
Call them for sizing advice at +1 (800) 328-7107.
This retailer has our dress code listed online under Classical Ballet Arts & Diana Madden.
Enter "Teacher Referral Code" TP46150 with each purchase for 10% off your first order & 5% off subsequent orders.
CBA will also accumulate points toward discounted costume accessories & other dance-related items for our performances.
Registration & Tuition Requirements
Classical Ballet Arts is now accepting registrations for the 2022-2023 school year.
A $125 non-refundable costume and registration fee is required.
The balance of tuition is due September 1st unless you have enrolled in a payment plan as outlined below.
Please Note:  Your Registration is a contract by which you agree to pay the total tuition for the entire term (September - June), regardless of which payment option you choose.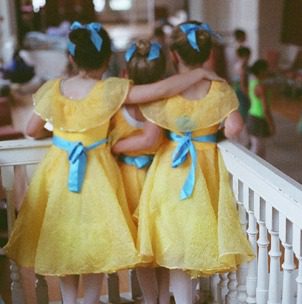 To enroll in the "Tuition in Three" plan:
There will be a $35 fee charged for all returned checks and late payments.
Tuition payments must be up-to-date for your child to participate in performances.
When a family registers more than one child, each lesser tuition will be discounted by 10%.
All deposits and tuition are non-refundable, except under the following limited conditions:
If your family's situation changes and there is an unanticipated financial hardship, please speak to the Director, Diana Madden, regarding possible options. You may be asked to fill out some paperwork, but we have The Helen S. Pahigian scholarship and an anonymous donor scholarship available.
Monday Holidays & Missed Class Policy​
When a student misses a class due to a holiday or an illness, the student is welcome and encouraged to make up the class on another day, at the same level when possible.
Please contact Classical Ballet Arts at [email protected] prior to registration regarding each student's proper class placement.
One 60 minute class, 1 day/week
$1,125, plus $125 costume & registration fees
OR: $387. X 3, plus $125
One 90 minute class, 1 day/week
$1,449, plus $125 costume & registration
OR: $495. X 3, plus $125
Two 90 minute classes/week
$2,233, plus$125 costume & registration
OR: $756. X 3, plus $125
Three 90 minute classes/week
$2,766, plus costume & registration
OR: $922. X 3, plus $125
Our summer intensive is a two-week program that consists of Ballet training, musical theater, contemporary, Pilates, and crafts.
Dress Code & Supplies Needed
for Summer Camp Workshop
Pink professional tights, pink split-soled ballet slippers

Hair supplies, hair elastic, bobby pins, hair net, gel, and spray

Make-up kit with foundation, eye shadow, lipstick, eyeliner, blush

An exercise (or Yoga) mat

A healthy lunch, with an extra snack, a bottle of water, or two - no candy, please

A journal-type notebook and pencils, a pen

A smock in case of messy projects
All Dance items are available at www.discountdance.com. Please enter the teacher referral code TP46150 for a discount - and to support the school. You can also call them at +1 (800) 328-7107.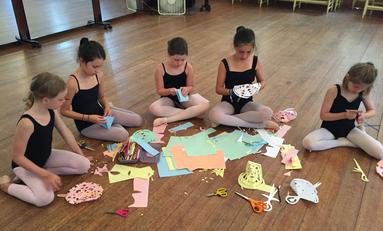 Sample Schedule

9:30

Ballet Technique

Ballet Technique

Ballet Technique

Ballet Technique

Ballet Technique

11:00

Break

Break

Break

Break

Break

11:15

Pointe/ Variations

Pilates /Crafts

Pointe/ Variations

Pilates /Crafts

Pointe/ Variations

12:30

Lunch

Lunch

Lunch

Lunch

Lunch

1:00

Contemporary Dance

Musical Theatre

Contemporary

Musical Theatre

Choreography

2:30

and Rehearsal

and Rehearsal

and Rehearsal

and Rehearsal

and Rehearsal

3:30

Pick up

Pick up

Pick up

Pick up

Pick up
*This is just an example of what a day may be like. The actual schedule will vary and be posted on the first day of camp
Calendar 2022-2023*
Classes run throughout the School Year
​Beginning Monday, September 19, 2022, & ending Friday, June 9, 2023
Registration & Tuition for the School Year Program is Due:  September 1, 2022
First Day of Classes:Monday, September 19
Nutcracker Performance Commitment Form is Due:  September 30
Nutcracker Performance: Saturday, December 10, 2022
Spring Performance:  Saturday, May 20, 2023
Bring a Friend to Ballet:  Monday-Friday, March 6 - March 17
Monday- Thursday, April 3 - 6,  Student evaluations, conferences-by appointment
Ballet Immersion Camp:  Monday, July  31 - Friday, August 11, 2023
Monday, October 10,  Columbus Day
Friday,  November 11, Veteran's Day
Wednesday - Friday, November 23 -25,- Thanksgiving
After Nutcracker Performances, December 12, 2022- January 3, 2023
Classes resume on January 4th
Monday, January 16 - Martin Luther King, Jr. Day
Monday-Friday, February 20-24 - February Vacation Week
Monday-Friday, April 17 - 21, - April Vacation Week
Monday, May  29 - Memorial Day
Friday, June 9, the Last day of classes
Please note: CBA reserves the right to change or cancel any dates without notice. We follow the Hingham Public Schools in cases of weather cancellations.
SPRING PERFORMANCE 2023
Rehearsal dates:
Beginning April 24, 2023
MONDAYS & WEDNESDAYS  4:30-6:30
THURSDAYS  4:00-5:30 
FRIDAYS  Technique Class  5:30-7:00
Beginning Monday, May 15, all Rehearsals will be at the Sanborn Auditorium in the Hingham Town Hall, 210 Central Street
MONDAY, 5/15:  4:30-6:30
WEDNESDAY, 5/17:  4:30-6:30
THURSDAY,  5/18:  4:00-7:00 DRESS REHEARSAL
FRIDAY, 5/19:  4:30-6:30
PERFORMANCE ON SATURDAY AT 6:00pm
TICKETS AT DOOR $25